'Couple of years ago it got back to me that one of my friends observed, "…sometimes when he talks, my eyes roll back in my head."
It's a somewhat humorous line, and I do have a rep for the belief that everyone is entitled to my opinions, but for the last several years I have become increasingly concerned that so few Americans recognize and fail to comprehend what is happening right in front of their eyes…. rolled or otherwise.  
As faithful readers and long-time friends can attest, for years I have said:
The communists and labor unions have taken over our public educational system.
The far left has intentionally run education into the ground and replaced Socratic curricula with brain-washing; administrators and teachers conduct a war on boys, assisting brain-washed parents into heavily medicating their sons for simply being male. (I highly recommend: Christina Hoff Sommers' The War Against Boys). 
Moreover, schools districts have made tax slaves out of property owners and long ago wrested control of the neighborhood school in order to promote gay rights, abortions, hand out free condoms for middle-schoolers, ignore and/or encourage indecent, violent and criminal  behavior while preaching that parents are idiots.
Remember: The vast majority of local school budgets which increase every year go to salaries, benefits and pensions.
Case in point is Michighanistan where Mackinac Center Education Policy Director Michael Van Beek recently reported:
"Considering this state's economic performance over the last decade, it's rather surprising that average teacher salaries in Michigan continue to lead the nation," said Van Beek. "With employee compensation consuming nearly 80 percent of most school districts' operating budgets, education policymakers will have to consider whether this continued disparity is justifiable."
Some with eyes straight ahead may say that this isn't very important… read on:   
News item: Governor Arnold Schwarzenegger's push for a pension overhaul took on a new urgency when the California Public Employees' Retirement System and a sister agency, the California State Teachers' Retirement System, separately announced that they'd lost about a quarter of the value of their investment portfolios. CalPERS' preliminary losses were $56.2 billion, while the teachers' retirement system lost $43.4 billion.
These pension funds face an estimated $300-billion shortfall in covering the cost of pensions of current and future retirees.
The financial hemorrhaging underscores the risk to taxpayers of ensuring generous fixed benefits to retired government workers, said Marcia Fritz, a CPA and vice president of the California Foundation for Fiscal Responsibility. "It's crazy to put so much of our resources into such a generous retirement."
The tremendous drop in the portfolios' value is expected to have a direct effect on the amount of money that the state and about California's 2,000 local governments and school districts must contribute in coming years to pay for pensions for the educator portion of more than 1.6 million government workers, retirees and their families.
California and Michigan are simply a preview of the rest of the nation as the largest number of teachers in U.S. history continue to retire over the several years. In California (where the average salary for 2007-8 was $65,808) one-third of all teachers will retire in less than a decade.
Last year more than 60 teachers retired from the Kern County High School District (my home school district as a callow youth) last year. Normally, about 30 Kern High School Teachers Association members retire annually. And those who opted for earlier departures will receive 70-percent of their final year's salary. Last year salaries for senior teachers and administrators with 30-40 years can reach $80,000-100,000.
Historically, potential "double-dip" retirees in Cali could start second career teaching at age 50, retire at age 56 and receive about $2,500 – $3,000 a month.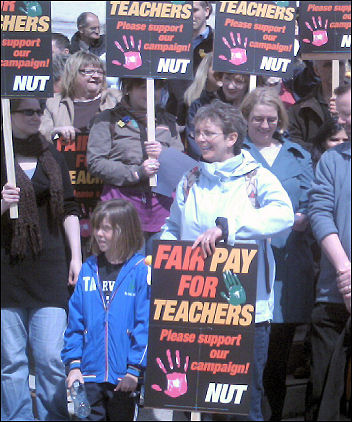 --Chicago Daily Herald reports that an Illinois school superintendant who retired 57 in 2003, built a $690,000, 3,800-square foot home on Seabrook Island (South Carolina) the following year. Last year his pension paid him $217,482 thanks to three-percent annual cost of living increases, which has inflated his pension by $33,556 since he retired.
As the highest-paid superintendent in Illinois, one administrator received $380,000 in annual total compensation before he retired; based on IRS tables of life expectancy, he stands to be paid $9 million in retirement funds from the state of Illinois - compared to the $327,135 he and the school district contributed on his behalf.
But like many educators who took "early retirement", he found something else to do to make ends meet… he is now a superintendent for an up-scale school district in Scottsdale, Ariz., where he makes $205,000; and Illinois still pays for his health insurance.
These figures are astronomical and justly receive nation-wide attention, but Illinois teacher pensions pay an average of $43,000 a year, and up to 75-percent of the average of the four highest years of salary, compared to a maximum annual Social
Security benefit of $28,152 for a 66-year-old retiring this year.
In one of the most corrupt states in the Union, Illinois school teachers and administrators account for $44 billion—more than half the state's entire pension liability.
Is your retirement funded and "protected" by the government/ union crime syndicate?
     A grim future, edged in black, voiced in despair.
Because of what "higher education" has done to and not for America, we would have been better off closing 80 percent of four year colleges and universities as soon as the post-war Baby Boom ended.
But the anti-American fifth-columnist have been in place since the 1940s and they run a well-oiled machine:  
And worse, the K-12 matrix serves as a training center for legions of left-leaning simpletons who graduate high school knowing how to "text" and be politically correct, but have no idea how many judges there are in the Supreme Court.
If these fledgling "progressives" who see nothing wrong with homosexual marriage, but would vote against the Second Amendment if given the chance, aren't dedicated lefties by now, they go to colleges and universities.
Unbelievably, their stupid parents pay a chunk of their hard-earned retirement for arguably the worst investment they'll ever make.
And it only gets worse.
College students who major in "education"
to become "teachers" to start the failed process all over again. These lightweights are consistently the bottom third of their graduating class.
Lastly, absent a scintilla of world experience, but now politically conditioned to do their part in the march of "soft tyranny"… they begin their work.
News item: Arizona State University expands qualifying family income level for scholars program to $60,000, increasing number of students receiving funding for tuition, fees, books, and room and board from 500 to more than 1,600. Its most important financial aid program and renaming it the President Barack Obama Scholars Program.
What exactly do you think the goal of this program is? (Hint: it isn't great teachers.)
I have also opined that the last war we fought to win ended with a bang on 9 August, 1945.
Since then we have sacrificed the cream of two generations fighting "police actions", insurgencies, uprisings, and the like with one arm tied behind our back, forced there by well-organized communists and "useful idiots".
Significantly that was fomented through our public schools and especially our colleges and universities.
Harvard has produced more enemies of America than Cuba.
And… respect for our military and veterans went into a slit trench as soon as World War II ended—a major goal of our foreign and domestic enemies who used our educational system to bring it about.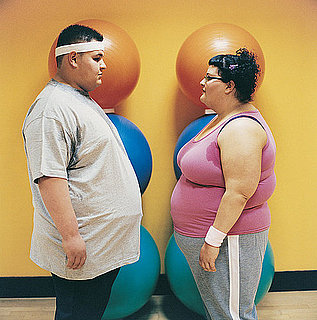 And now… Mission Readiness Report: A group of retired flag officers reports that 75% of young Americans are ineligible to serve their country because they have either failed to graduate high school, have criminal records, and/or are physically or mentally unfit.
And even if they were qualified, 90% of teens you ask about serving their country… well, their eyes just roll back in their head. 
We all know the wisdom of "garbage in, garbage out", but our garbage cannot even get through the door…. which ironically, is a good thing unless there's an all-out war with China, conventional or otherwise…then our only hope would be to nuke the bastards. 
So many birds with just one stone… but it would just be ridiculous to believe that any of this was well thought out, intentional and has produced such unbelievable success for our enemies.