I first heard of the supposed affair between The Manchurian President (nice to see that others are catching onto LM31's three-word summation of His Highness) and one Vera Baker back in 2008.
The allegation didn't really produce much heat for two reasons, the state-run news media was busy blaming Bush for everything from AIDS to Teddy Kennedy's alcoholism, and Obama still hadn't emerged from the dem pack of candidates.
The buzz about the affair goes back further, to Obama's 2004 senatorial campaign which hired Baker; she apparently showing up on Big Bird's radar; she was bounced from her position, and
dropped out of sight. With the affair story rekindled in 2008, the London Mail tracked her down in the Caribbean. 
Baker has denied any other than a professional relationship with the 44th POTUS. 
"I switched careers. That's it. I'm a Democrat and I support Senator Obama ... I don't have anything to say," Baker said. "Nothing happened. I just left ... at the end of the campaign."
According to a 2008 post by  Larry Johnson at No Quarter:
FEC Senate campaign records show (Baker) was paid a pretty penny as "Finance Director".
However, people familiar with Obama's 2004 Senate campaign say Claire Serdiuk was Obama's Finance Director. Looking through everything we can see online for that 2004 campaign, Claire Serdiuk is consistently listed as the Finance Director – because that's what she was.
There's no mention of Vera Baker… but Vera Baker was paid as the "Finance Director" too.
And then, suddenly, Vera Baker was relocated to New York.
It is true that Vera Baker (right) had a business in Washington raising campaign funds. She was partners with another African American woman, Muthoni Wambu, Baker Wambu & Associates, a political fund-raising firm. Guess who Wambu works for now? Joe Biden.
Politico had a story about Baker Wambu's business challenges in May 2007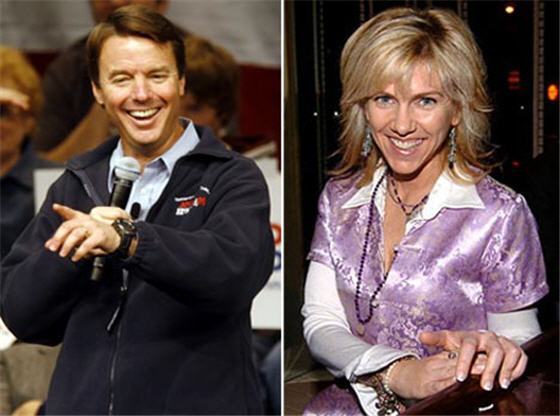 And then, suddenly, Baker, then 33, was relocated to New York and eventually, the Caribbean.  
At this point The National Enquirer continues sleuthing for a damning hotel surveillance tape, and it may come to nothing… but remember that the democrats and their state-run media covered up for John Boy Edwards when they knew the Enquirer had the story cold and photos to prove it.
The same scenario played out between the dem operatives, Drudge, and The Redneck-in-Chief, Bill Clinton... which eventually lead to his impeachment, disbarment and being fined
lying under oath.
… in other words, your typical democrat role model for our youth.
Dog bites man
It is laughable at this late date that anyone would automatically give a politician the benefit of the doubt on this issue; it's like defending a professional athlete accused of being on the juice. 
Quick…. name for me all the allegations of a president's infidelity that have been proven false in the last 75 years.
I'll wait.
And speaking of professional sport, The London Times reports the Feel Good Story of the Day:
British Sniper Kills Two Taliban Fighters Muslim Subhumans From 1.5 Miles Away, Breaks Canadian Shooter's Record…
One of our great Brit allies in Afghanistan—one Cpl. of Horse Craig Harrison, of the Household Cavalry—has cancelled the tickets of two ragheads with two rounds at a record distance of 8,120ft, or 1.54 miles, as measured by GPS.
The two kills were 3,000 feet beyond the "effective range" of his rifle. The previous record for a sniper kill is 7,972 feet, set by a
Canadian soldier who shot dead an Al-Qaeda gunman in March 2002.
Sadly, Americans have only taken the Bronze.
The record shoots—which took place while Harrison's troopers came under attack—were at such extreme range that the 8.59mm rounds took almost three seconds to reach their target at almost three times the speed of sound.
"The first round hit a machine-gunner in the stomach and killed him outright," said Harrison. "He went straight down and didn't move. The second insurgent grabbed the weapon and turned as my second shot hit him in the side. He went down, too. They were both dead."
Good hunting, laddies.